Hello! Kristina Shitikova is with you. Watching the Russian news, I can't keep silent and I want to tell you what is really happening in Egypt. This article contains information without embellishment and speculation, from the perspective of a person who continues to live, work and enjoy the delights of the Red Sea coast.
Situation for tourists in Egypt today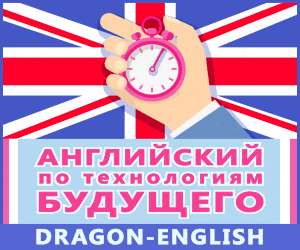 Shots of abandoned hotels and the sad news that the Red Sea coast is empty are already a familiar horror story from TV. Egypt has indeed been going through hard times over the past five years. And then COVID broke out!
If the situation with the lack of flights in 2020 hurt international tourism, then Egypt has already been adapted to this state of affairs. After the plane crashed and even then the number of flights was reduced, the economy hit hard, the national currency fell by half, many were left without work, and some of the hotels were closed. However, fewer tourists does not mean no at all! And those few who rested here felt like VIPs.
Since Egypt was left without Russian tourists, the quality of recreation here has improved markedly. The pools always have a lot of free sun loungers, no queues for lunch, drunken cries of "Tagil" until the morning and other "delights" of mass tourism.
And if Sharm and Hurghada really seem empty, then in Dahab or Marsa Alam this is not too noticeable. The fact is that they go to these cities with specific goals - to dive, windsurf, kite or wakeboard.
---
Enthusiastic people can not be scared by horror stories from the news, because they know: there are simply no analogues in the world of the Red Sea coast.

---
COVID-19 and Egypt
Covid madness covered Egypt like the rest of the world - headlong. At the beginning of this whole story, Dahab was also stormed by curfews and the closure of beaches. But, it lasted just a couple of months, after which we began to call ourselves a free (sterile zone) from COVID 🙂. We didn't have tests, masks and ... patients here.
Of course, stickers about the distance have appeared everywhere, in hotels the staff wear masks ... But in general, this is a place for those who are not ready to play the political games of the mighty of this world.
After the opening of the first flights in August 20, a stream of covid refugees poured here. Arriving for a week or two, people began to change tickets for a month, two or more ... Many decided for themselves to wait out the second wave here. Some of them are still here - thanks to remote work.
At the moment, you can come here by presenting a PCR test done no earlier than 72 hours. If you are flying to Sharm El Sheikh, then such a test can be done upon arrival at the airport for $ 30. How to get to the resorts of Egypt can be read in this article .
Political environment and security
The authorities are doing everything possible to return tourists. And first of all - they care about security. Changes affected not only the tourism sector:
border and customs control strengthened;
baggage checks at airports have become more stringent;
resorts have more police outfits;
the laws are implemented more strictly, and even where they used to work "through the sleeves", now they act exclusively according to the rules.
Security measures have also been strengthened in hotels - all vehicles are inspected with special equipment and dogs, pedestrians pass through metal detectors, and security guards run along the perimeter.
Enhanced custody of tourists, unfortunately, does not guarantee the safety of local residents. Many were frightened by the attacks on the Coptic bus in Cairo, but we all know that the threat of terrorism is everywhere. The tragic events in Paris, St. Petersburg and other cities remind us that in any country you need to be careful and careful, if possible, to avoid crowded places.
Incidentally, finishing off Egypt as a tourist mecca is no longer beneficial to anyone. There are practically no crowded places in resort cities, hotels are filled by a third, or even a quarter, tours instead of large buses go on mini-basses. And to arrange a mess on the plane with such control is too difficult and risky, so there is absolutely nothing to fear.
So, you can safely plan a trip 🙂!
Is Egypt closed to Russians?
The cancellation of direct flights does not mean that you can't get to the Red Sea. To date, there are many options that I described in detail in the article. "How to go to Egypt on your own": this is an independent organization of recreation and the purchase of tours through Ukraine and Belarus. Every day, dozens of planes arrive from Sharm el-Sheikh, Hurghada and Cairo from Ukraine, Belarus, Germany, Italy, Belgium and a dozen others.
Do you seriously think that the governments of these countries worry less about their citizens? Only in Russia are the media still telling horror films and claiming that Egypt is closed to tourists. So maybe the real reason is something else?
Why am I staying or what is really with Egypt
Honestly, the decline in tourist flow from Russia seriously hit the wallet of everyone who works in Egypt. And I was no exception. Someone left, tired of waiting, but someone saw that the crisis is a great time for new beginnings. For me personally, he benefited - there was time for the development of the blog and other activities that inspire and fill life with new meaning: I hit my head on studying Internet marketing, English, by the way, join me.
And although for you, my dear readers, the crisis in Egypt is not such a large-scale event, it can be a great impetus for change. Now there is a reason to discover a new Egypt - not just a beach holiday, but a whole world of hobbies and outdoor activities!
Thousands of people used to prefer an independent vacation without any "all inclusive", considering Dahab a "suburban" summer house, and Hurghada and Sharm as neighboring summer villages)))
Subscribe to my blog, and I will delight you with fresh "news from the fields", share ideas and useful advice. In the comments, ask everything you want to know about Egypt and ...
---
do not forget - sometimes obstacles become an incentive for change and a way to discover something new, both for yourself and in yourself!

---
See you! Chris *)