Once again, welcome 🙂!
I know that when you surf the Internet in search of something, you need to shovel a ton of information randomly scattered across the network. Only after that it is possible to form at least some sort of a comprehensive idea of ​​the "studied" subject.
That's why I set myself the task of writing this page, where I will consistently talk about Dahab and give links to blog articles in which a particular topic is revealed more fully.
According to my calculations, reading article after article you should have a comprehensive view of this resort.
Then I will tell you how to come to Dahab and what bonuses and buns await my guests.
In conclusion, I will be ready to answer any questions that you have after reading the blog.
I hope you are my reader, a person who thinks and is able, based on all the information received, to draw your own conclusions as to whether, how, when, and with whom to fly to Dahab 🙂
And sometimes, at times, it seems to me that you are asking for my blessing for the trip, and not for practical help 🙂.
Well? Ready to meet Dahab?
Let's go!
Atmosphere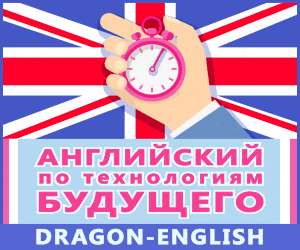 First, it's probably worth understanding that this is what "Dahab resort is about" and the article will help you with this:
Dress code in Dahab and how to understand whether you should go here
in continuation of a small "check list":
20 reasons why you want to come to Dahab
и
Time in Dahab and why the clock does not work here 🙂
I hope these articles turned out to set a positive tone 🙂 and we can proceed to study Dahab directly.
Weather and wind
What time of year is better to go to Dahab: Weather in Egypt cities and why you can travel to Dahab year-round.
And a little spoiler for the article: we don't have dust storms! And the wind is the main climate component that affects how the temperature is felt.
For those who are going to Dahab in the wind to help the article: Dahab wind forecast, and a little about Windgur
Money and prices
Egyptian money, what currency to take, ATMs in Dahab
Neighborhoods, transport, taxi
In order not to be afraid of a new place and move freely around Dahab, I propose to study the area a bit. In three pines, of course, it's hard to get lost, but still 🙂.
Of particular importance, in my opinion, is how to communicate with taxi drivers. I tried to convey this in the following article:
Transport in Dahab and where to go
Accustomed to rest in Europe, they ask about car rental. Here is my answer 🙂:
Food and restaurants
Be sure to read this, because sitting on the promenade in a restaurant by the water is a pleasure that you should never deny yourself.
Food and water in Dahab: where and how to eat so as not to pick up the intestines
Hotels, beaches, lodging and communication with the outside world
The following articles can be read side-by-side so that they are about the same thing, only from different sides, but nevertheless this does not detract from their usefulness in the process of understanding and choosing a hotel for living.
Hotels in Dahab: what to look for when choosing
Where to live in the center of Dahab?
If you are planning to rent a house in Dahab, then you must read the article:
Housing in Dahab: rental apartments and houses by the sea
And especially "advanced" you can read: Buy a house by the sea, an apartment or a studio in Dahab
The Red Sea is the main and main, probably the reason for our stay here and these articles are required to be read so as not to ask questions like this later: We want in the Dahab Center on the first line with our sandy beach!
After reading the article you will understand how absurd the request is!
The best Dahab coral reefs you can visit on your own
Who will work:
Internet and cellular in Dahab
Things to do
Usually people come here purposefully, but, nevertheless, there are those who have this question 🙂. Therefore, I wrote an article: Entertainment in Dahab and nightlife.
You can also shop:
Shops in Dahab. What to bring as a gift from Egypt
First-aid kit for a trip to Egypt, analogues of local medicines - Yes, I'm not joking. There are very good vitamins, and a number of drugs are much better than Russian ones.
You can travel: Dahab: excursions and trips
Windsurfing
And, since my first hobby in Dahab was windsurfing about him, I have written quite a few articles:
The ideal spot for windsurfing
What you need to know when going out to water in Dahab
How to choose an instructor and what awaits you at a windsurfing lesson
These are the main, even more articles on the topic of windsurfing and kitesurfing, read in the rubrics, the list of which I will give at the end of this article.
Visa
Here we are slowly picking up on issues in the course of which you need to be going on a trip:
Sinai onli visa how it works and what is the penalty for delay
I also write about visa in other articles, links to which will be in the sections below.
Photos - Inspiration
At the end of his story about Dahab:
We go to Dahab
Friends! I repeat!
Dahab is famous for its authenticity, the charm of silence and mountains, the wind and depth, incredible sunsets and sunrises, the color of the sea, the night sky.
People come here to devote time to their body and spirit, the love and attention to which fill us, making them more harmonious and happier.
And, I propose to enjoy this amazing place in full on a trip with Dahab-travel - this is the resource of my tourism project, from which we can organize you an unforgettable trip to Dahab.
I propose to begin acquaintance with this project with an article:
«Going to Dahab: Bonuses and Buns from Dahab-Travel»
See you closer?
Of course, we should get to know each other better 🙂. After all, I invite you to my Dahab!
I consider it important to talk about myself. After all, our meeting will be enjoyable only if we have common points of contact🤝.
I think it's also important for you to "grope" them.
It's cool when there are people with whom you are on the same wavelength.
I think you will agree that it's easier to go through life, develop, achieve your goals, celebrate good luck, survive defeats, get inspired and, of course, with such people.
And we will rest in Dahab, into which, by chance, brought me. " You can read about how this happened on the page. ABOUT ME
In 2014, I trusted the world and myself! The world responded to trust with the opportunity to stay in Dahab.
It remains just to live: enjoy the sea, the sun, eat fruit, breathe clean air, chat with nice people, do your own body, self-development and work at the Surf Station without any guarantees and prospects.
Spent free time:
- writing the blog you are currently on
- learning English (I highly recommend where I studied online)
- studied SEO, Internet marketing, modern technology tour business
In general, I understood a lot of what I DO NOT need and how I DO NOT want 😀😅
At the same time, an understanding was formed and came of what I would like to devote myself to in the format of life⛰️. Finally published "THE BIG DREAM».
As a result or coincidence: reality began to transform🧚‍♀️, there was a need to register a travel agency, create a new resource Dahab-travel.ru - you already know about it 🙂.
Life continues to spin 🌀
Where and what will it lead to? 😌
As the great Jobs said: "dots can only be connected by looking around" ☝️
AND WHILE - I ORGANIZE YOUR VACATION IN DAHAB "TURNKEY" and meet you here 🤗
Reviews <- you can read the link
Waiting for your questions!
Fuh ... Spoken 🙂. If you read everything, I bow to you. So I did it for good reason 🙂
Ready to answer your questions, please ask them в comments on articles that fit the topic!
There is also a section on the site:
Frequently asked questions about Dahab, relaxation and life
I posted a lot of information about Dahab only because a full article to answer them is a lot.
Columns
The remaining articles are divided by category. Of these, you will not only learn more about Dahab, a trip to Egypt, but also about my personal experiences, searches and t / d / 🙂