One dream comes, followed by the second, after the second - the third. The wanderer comes out of one moment and enters the next. Moments disappear one by one, but the wanderer continues to walk.
"The game of life. Zen Tarot »OSHO
---
I promised myself to publish this post when I can read it to the end without a salty veil in front of my eyes.
Well, so ... For two weeks now we have been living without sad news in the tape ...
WHEN THE BEST GO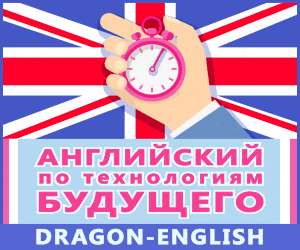 He simply took off the cream, making it possible once again to realize: how fragile life is, how doubtful the future is, and how certain death is.
"Olivia Dupant died yesterday - another bright Dahab character became a star in our black southern sky," Anastasia wrote.
Today I observed a starfall ...
And you know what ... All the "stars" - they are already in the sky. Just some burn in their radiance, sliding down the sky in the totality of their glow. They leave us in the darkness of our dull flicker, forcing us to experience the most "correct" feeling of guilt - guilt before ourselves.
It's our fault that we can do something, but we don't do it when we see our potential, but we don't realize it when our dreams remain only dreams. And then we begin to feel that we are indebted to ourselves, that obligations lie on us and they are huge ...
Shine brighter! In memory of those who disappeared into the infinity of their WILL to this life.
THANK YOU
Of all the happy trinity ...
... they are truly lucky to be envied. Their pure consciousness now has such an understanding of life that all my insights here related to their departure are just babble ...
... I personally knew only Steve. Our life paths and daily rhythms are so different that by all the laws of the genre we should not have crossed.
And I thank the Universe, which allowed me to touch the physical manifestation of that potential and energy, in the pursuit of which my entire conscious life passes.
And, of course, thank you, my Friend, among other things, for hearing the value of my dream, calling him crazy, but at the same time he promised to be the first guest on the doorstep my little Atlantis.
And now, damn it, fuck, I do not have any moral right to die or to covet on this path of life. And you yourself decide ... a gray dolphin ... or ... with the light of a distant star you will get to the opening ...
...
Chris, thanks for the hotel - he was my first home here, my love for Dahab began with him ...
...
Olivia ... the story of you allowed to dispel all doubts about the creative power of tender female hands ... confidence in this is very important for me now ...
...
I pray
So that we all and each individually have the courage to follow our inner light, not for a moment not to doubt the splendor of our own souls and to know the fullness of this life.
Let it be so