Greetings, dear readers!
I have been living in Dahab for over 6 years and I am often asked if I know Arabic 🙂.
"Ay Lessa mish bedkal arabbi" - I don't speak Arabic yet.
And the key word here is "Bye". At the moment I am in the process, but I have a small part of regret that there is no system for learning Arabic that I used in the process of learning English.

And today I want to tell you about it - this is the first thing.
And secondly, to strongly motivate you to learn English at any age.
Unfortunately, as a child, no one explained to me why it is worth learning English. And on my own, this thought reached my brain by the age of 28, after a couple of years of living abroad.
Now, when I live in another country and communicate with people who have come to Dahab from all over the world, the recent situation itself seems surprising to me.
Here, any European or Arab knows at least three languages ​​(!), And this is not considered something outstanding, I with my chaotic set of nouns-adjectives and far from perfect pronunciation ...
The need for colloquial speech was felt so acutely that the answer to the question - why do I need to learn English - was obvious.

Without normal communication with those around me, the huge world lying right in front of me seemed to shrink to the size of a globe.

I did not feel the degree of freedom that, in fact, I already had.
My pain from school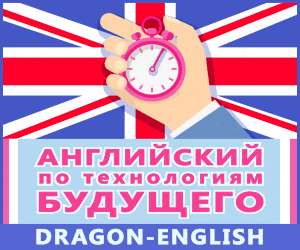 My relationship with the English language is very long, complex and, most of all, romantic.
My misunderstanding of the need to know the language was due to the fact that my parents and I never left the country. There were not enough funds, and I don't remember that we set ourselves this goal.
By the way, if this had been the case in my past, perhaps I would have gone over the hill much earlier.
A plus to the lack of internal motivation was the class teacher, who taught him at school.
And instead of explaining why we need all these "infinitives", irregular verbs and accords, he drew grades out of kindness. It's familiar, yes? In general, we parted with a zero in my head (mine, of course), a mark of "excellent" and a parting speech: "You, Christina, are such a person - you will need to learn it. And this, so as not to spoil the certificate. "
The confusion institute just added. What practical application of the material passed there is a series of useless exercises in which it was assumed that the basic level is already present.
English courses, tutoring and other attempts
And then there were 3-month courses, regular attempts to read books in the original, watch films and TV programs. After moving to Egypt - individual lessons with a native teacher !!!
Do you think the situation has been resolved? In no way. Porridge in the brain has become utter. Each new step was given, as if for the first time. No system, no progress, no clear result.
In this situation, hands fell, and every day it became harder to force yourself to do something.

And the aggravated fear of speaking incorrectly ...
Who and how finally "made" me learn English
I don't even remember learning about Dragon English, I only remember that there was no doubt at all to try, because there are 5 free lessons.
Although these five lessons start with the very basics: greetings and some basic speech structures, which was boring for me - I'm not the first day !year! learning a language ...
Despite this, I decided to take a small step to the basics, in order to finally get to the end, because I saw the obvious advantages of the system
consistent learning system (not something chaotic)
the system is tailored to the result (the learning process is important for the tutor - he earns on it)
conversational practice
listening
spelling
the study of words and grammatical rules "in context" - there is an understanding of the logic of the language, not memorization
the nuances of the language are described (linguistic features)
lack of homework
the opportunity to engage when and where convenient
the opportunity to interrupt for a week and a month, and then return and continue
For the sake of clarity, I suggest watching a video with a demonstration of the educational system:
Follow this link to get:
5 free lessons
Try it, I once made the right choice, and I hope I will help you with the same 🙂.
I would also like to mention the teacher and author of the course - Anastasia Bozhok. Through her personality, the course has become more than just an English language learning program.
This is a course for improving personality, life optimism, perseverance in achieving your own goals, the ability to love yourself despite your "imperfections".
You are brilliant!
Self-motivation
Here, probably, everyone should sit down and think well about why and why you need to learn English.
I even throw options:
education abroad
career advancement
change of field of activity
business development
moving abroad
foreign love
Travel
But, for me personally, it was a feeling of freedom and confidence in communicating with this big world.
And for you?
...
TEACH! At least by the fact that the formation of new neuro connections in the brain is a way to prolong youth and active life 🙂.
With fiery greetings from sunny Dahab!
Chris