Good day, friends! Chris 🙂. From the pages of my blog I want to share with you my work experience and conclusions, which I came to without psychologists and other experts.
I am sure that you too can decide for yourself how often you need to change jobs and why. And in this article I will try not to give answers, but to direct the course of your thoughts so that you find your own arguments: to leave or stay and how often you should do it.
To begin with, it doesn't matter in which area of ​​life you want changes, most often the basis of this need is two longing desires:
development need
the need to protect oneself by running away "from" something or "to" another illusion
Peter's Law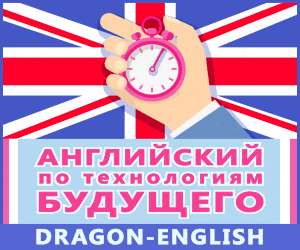 If you belong to the first category of people, then better than any explanation would be the words describing Peter's Law - Canadian Doctor of Education Lawrence Peter:
A qualified and efficient employee rarely agrees to remain at his level of competency. He will try to do everything in order to reach a level at which he will be completely ineffective.
In other words. If you see that the set before you and! Completed! tasks are too simple and for their solution they do not use all your skills and knowledge, then it's time for you to move on.
Most often this happens naturally, when you take on more responsibility, management sees this and offers a raise.
If this does not happen, there are several ways: together with the personnel department or the manager, develop a step-by-step plan for your development, or look for a new job, where there will be growth prospects - this must be stipulated when hiring.
In a word, you should not be bored at work, there must be some kind of drive and interest.
Personally, I didn't manage to stay in a hired job for more than 6 months. Most often, 3 months is a period of adaptation - learning a new one, the remaining 3 - by inertia 🙂. After the change - requiring either new knowledge or skills.
For those who are afraid of too many entries in the workbook, I picked up a motivating picture 🙂:

---
By the way. Recruitment managers note. that in recent years, employees of 25-35 years old change jobs every 3-4 years, and workers of 30-45 years old change! on average once every 5-6 years.
---
I will write about the change in the field of activity just below, after that. how to deal with such motivations for changing jobs as "escape".
Escape to a better life
I note that young workers are inclined to "escape" and argue that:
that's not mine
low salary
chief fool
stupid system
with colleagues does not add up
etc.
I will not undertake to judge this category of workers, because this motivation is not bad if it leads to constructive solutions.
I will comment:
if this is "not mine" - an excuse for you will be an active search in various fields of activity, and not sitting at home dependent in hypothetical reasoning on the topic "what is right for me". I would recommend you at the beginning of your career to achieve small successes in the field where you, by chance, ended up.
"Small salary" is better than a quote I cannot express:
Our financial needs have nothing to do with what we stand for.
Develop professionally and then you will cost more.
"The boss is a fool", "a stupid system" - no question: build your own and become a god and king there.
"Does not work well with colleagues" - firstly, it should not always work out: remember the tale of the ugly duckling 🙂 ...
But if, nevertheless, you are not satisfied that you are not writing off to the "crowd" - this is a reason to think about your personal characteristics and communication skills, which will remain with you no matter how many jobs you change.
So how often do you need to change jobs in such cases? I think it is clear that changing jobs will not solve the problem so that you carry them inside. But such situations can serve as a good impetus for qualitative changes in oneself.
This is a sign that it is time to do self-development.
After your internal transformation, the work may not seem so bad (?).
Change of field of activity
It's better to turn into a tube for five years and put a cat under the tail than your whole life

Someone wise
It's short about what I think on this subject тему.
I know from myself: even in a good position, over time, dissatisfaction appears from the category - everything is fine, but there is no happiness.
I want something different, but what exactly? This is when you should seriously think about not only work, but also about life in general.
Revolutionary way
I had a similar change in a revolutionary way: I cut off the ends and started life anew. At that moment, I still didn't know what I wanted to do. There was an understanding that year-round summer and the sea, fresh fruits, sun and ecology were what I needed most of all then.
So I moved to Dahab, worked at a windsurfing station for the first five years, and at the same time developed my blog, where you are now 🙂. So I came to tourism, now my dreams and dreams are directed to future project and connected with this place (for now, anyway).
With the former way of life - nothing in common. But for this I had to "turn into a tube and shove ..." education, career and ... the opinion of relatives and friends.
Evolutionary path
There weren't many difficulties on my way of changing professional activity and life. I just understand how hard it is to decide on such a step, especially if you have a family and children.
Therefore, to my environment, which asks me "how", I advise to approach this systematically, to prepare the ground.
It could be a financial pillow. An additional source of income that will not eat up all your time and allow you to start something new.
What to change
Another very big difficulty in changing the sphere of activity is that it is not clear what to change. Man is such a strange creature - he needs answers here and now with a 100% guaranteed result.
All trainings on finding a purpose, starting a business, etc. are based on this. On them, "finding your own", you inevitably find yourself in the same bondage, where you need to pull the strap, because you have already "decided". But human psychology is a dynamic substance and what you have "decided on" today is not a fact that will delight you in a year - this is what frightens most people who think about changing jobs and areas of activity.
Remember the motivation "not mine" - above? and about the small results that should be learned to achieve?
So: it's okay if, in the process of searching for a new area, you try different things and these "small results" they will be guides to a deeper understanding of yourself and what you want to do.
Small action is better than thought
I tried in my time: marketing, accounting, individual entrepreneurship, photography, psychology and training, sales, manager (from the word head of the department), animator, administrator, blogger (from the word site building, copywriting and SEO), now tourism and project Dahab-travel and there are groundwork for the future.
And no matter how variegated my activity seemed: each subsequent lesson, in the context of my life, follows a logical continuation from the previous one.
I do not know how it can be with you, but the fact that the first thing you do will not be your final choice - it is quite possible.
The more totally you will appear in the chosen field, the faster you will grow and move to a new stage.
What you leave, as the passed stage, your tongue will not turn to say "not mine" - it will be an inevitable part of your evolution.
At first, these jumps can be frequent, but then they stretch in time, because you will find "the very thing" with which you burn.
There is a feeling that you are in your place and the fear of change disappears, an unbreakable confidence appears.

And all this, oddly enough, is not related to the amount of money that you will earn.
If you know what you want, but no time to learn
Here I will allow myself a bit of schizotericism, which I felt from my own experience.
When you start doing what you have chosen with your heart (I want), and not with your head (for your benefit), the universe, as if, will allocate an additional quantum of energy - inspiration.
Surely you experienced that feeling when you do not want to eat or sleep, work is arguing, ideas come from the air. This is a sign that you are on the right track.
Besides the goodness of the universe 🙂 it is worth considering time optimization. Unfortunately, within the framework of the article it will not be possible to reveal this topic. Hopefully in the future.
And again, I'll tell you about how it was with me, you can emphasize something for yourself.
I am quite an enthusiastic person and if I immerse myself in something, then head over heels for 24 hours. When I realized what I wanted, I started selling my "hands" on the labor market and refused any work that required mental labor. That is, despite the fact that I went to work, it was already here in Dahab, I had the opportunity to work on my project all day. During the day, this is the formation of thoughts of ideas that I recorded, and in my free time from work, their implementation. I also paid the freelancers with the money that I earned for the work they did for me on the site.
This is how I dealt with the situation. And I want to note that moment I did not have a man to "support my pants" 🙂. Therefore, when couples tell me that two of them are more difficult for them, I have a more complete misunderstanding - on the contrary, you can help each other, emotionally support. Psychologically, when you have nothing to rely on, it's much harder 🙂.
It's time to go
So how do you know it's time to change jobs? There are signs that almost unmistakably indicate that you are too late.
In the morning, push yourself up
Minutes do not run, but stretch
You spend a lot of time chatting in a smoking room or coffee
Love Friday more than other days of the week
Looking back at the success of colleagues
Not enough time for family, children and leisure
You are not attracted to solving corporate and business problems
No satisfaction from the money earned
No perspectives resonating with your personal goals
Conclusion
Friends, I hope that I managed to convey the idea that you and only you decide how often you should change jobs 🙂.
And I really want you to have enough courage to not leave everything as it is and move forward.
I know that many go through a stupor and not understanding where to go next. SILENCE will help you here. Give yourself 2 weeks of time to be away from civilization - only alone with yourself.
Alone comes clarity of thought and understanding. Believe me, because once upon a time, it was thanks to such a journey that awareness and determination came to me to act and change.
My resume
Haha !!! My resume will be the most eloquent of all words 🙂. It does not at all pretend to be a "sample" and it turns out that I wrote it exclusively for myself, because for all the time of working practice, I don't remember when I didn't have to present it - usually I got a job on recommendation. Some employment, which took place to be a completely insignificant part of my life, did not even get here 🙂, and there are even fewer records in work ...
As a conclusion in advance, I can add: now I do not have a clear division into work, rest, family. One thing flows from the other for me and this is my PERSONAL LIFE.
SUMMARY

Education: higher education

Educational institution: All-Russian Correspondence Financial and Economic Institute. Moscow city.
Faculty: Marketing and Management.

Specialty: State and municipal administration.

Qualification: manager.

Year of graduation: 2011

Additional education, trainings:

12.2005 Consulting company "Volkov and partners." Two-day training seminar "How to convince any client. Secrets of "iron logic".

11.2011-12.2011 Shopping center Vershina. Moscow. Full certified "Coaching Master Course" (Personality of a trainer, Training group, Methodological development of programs); "E-mail marketing".

08.2012 Internet training "Social networks in a million" Vkontakte, Facebook, Twitter. Speakers: Ulanov Kirill, Vladislav Le, Vadim Polyansky.

25.11.2013/XNUMX/XNUMX Moscow Business School. Moscow city. "Marketing for the head of sales."

Participation in professional conferences, exhibitions:

August 28-31, Moscow XX International exhibition "Flowers / Flowers-IPM-2013", participant in the seminar "Garden Centers: format, positioning and promotion" (Ershov P.Yu.)

February 6-7, 2014 VII APPM Conference "Russian Nurseries: Growth Prospects"

Experience:

Period: September 2013-February 2014.

Organization: NPO Gardens of Russia (LLC NPO Sad and Ogorod)

Field of activity: production and sale of planting material.

Position: Development Manager.

Number of subordinates: 12

Duties:

- development in the B2B and B2C markets;
- determination of the development strategy of the unit;
- distribution of functionality, development and formation of the structure of the unit;
- determination of pricing policy;
- definition of the concept of positioning and promotion in the market;
- personnel selection;
- development of a labor motivation system;
- making operational decisions in conditions of information deficit;
- coordination of sales, production and logistics of goods;
- implementation of 1C 8 (11) trade management;
- personal sales, business negotiations;
- executive functions in analytics, planning, department information support, production, goods logistics.

Result:

- growth of financial indicators relative to the same period last year and on an accrual basis;
- the assortment line of goods has been formed;
- a team is formed, job responsibilities are distributed.

Period: October 2012-April 2013.

Organization: IP Soboleva E.V. ("Tile House")

Field of activity: trade in building materials.

Position: sales manager.

Number of subordinates: 0

Duties:

- personal sales;
- implementation of plans;
- consultations and selection of Russian, German, French, Italian sanitary ware and bathroom furniture for clients' projects;
- support of the transaction until its completion (shipment);
- building long-term relationships with clients;
- shaping the company's image by "own face";

Result:

- the level of personal sales corresponds to the planned indicators;
- high level of customer satisfaction with the quality of service.

Period: August 2012 — October 2012

Organization: Alcor & Co LLC (L * Etoile)

Field of activity: retail trade in cosmetics and perfumery.

Position: sales clerk (shift supervisor)

Number of subordinates: 3 people.

Duties:

- personal sales;
- work at the checkout;
- preparation of cash statements, keeping a cash book;
- collection;
- control of sales indicators, fulfillment of daily plans;
- control over the state of the trading floor (standards, cleanliness, relevance of price tags);
- staff motivation.

Result:

- the level of personal sales corresponded to the average indicators, despite the time costs associated with fulfilling the duties of the senior shift;
- the transfer of cash registers to sales consultants was systematized, systemic shortages were eliminated;
- personally verified by a mystery shopper (+ 10% to the personal earnings of each of the department employees).
- the basic indicators are met - promotion, personal growth of the store (rating) (+ 20% to the personal earnings of each of the department employees)

Period: from October 2011.

Organization: no. Freelance.

Field of activity: photography (studio, wedding), photo restoration, etc., conducting trainings for personal growth, interactive games. Individual counseling for women on the development of methods of personal effectiveness and interpersonal communication.

Period: June 2008 - April 2012.

Organization: IP Shitikova K.A.

Field of activity: Copy Center, repair and maintenance of office equipment, stationery.

Position: Head.

The number of organizations is 3 people.

Duties:

- formation of a financial plan, control of implementation;
- concluding contracts for the provision of services, negotiating with potential clients;
- display of goods, inventory, optimization of inventory;
- management, accounting and tax accounting (UTII, simplified taxation system), reporting;
- development and implementation of marketing activities;
- staff recruitment.

Result:

- uninterrupted, profitable functioning of the organization;
- "transparency" and consistency of business transactions;
- reports submitted on time to the IFTS, PF RF;
- trusting relationships in the team, completed tasks on time.

Period: November 2006 - May 2007

Organization: NPO New Technologies LLC

Field of activity: wholesale of spare parts for rolling stock.

Position: Senior Manager.

Number of subordinates: 0.

Duties:

- HR administration (admission, dismissal, business trips, sick leave, staffing, timesheet);
- maintenance of tax and accounting on the simplified taxation system, cash transactions;
- minimization of the taxable base;
- interaction with credit institutions.

Result:

- the turnover of primary documentation is clearly established and systematized;
- reports submitted on time to the IFTS, PF RF, FSS, statistics;
- the minimum amount of tax payments.

Period: October 2005 - October 2006

Organization: CJSC ChelyabTransService.

Field of activity: wholesale of spare parts for rolling stock.

Position: Manager.

Number of subordinates: 0.

Duties:

- development of layouts for advertising products;
- preparation of commercial offers;
- maintaining contact with the management staff of specialized municipal enterprises of the Russian Federation and neighboring countries.

Result:

- formed the corporate identity of the enterprise;
- systematic notification of decision makers about special offers of our organization has been established;
- a loyal attitude towards our organization has been formed.

Additional Information:

PC ownership: confident user.

Programs: MSOffice, 1C: 7 accounting, 8.2 enterprise, trade management, graphic editors, IAS

Languages ​​spoken: English with a dictionary.

Driver's license: yes, category B.

Business trips, irregular: Yes.

Other: high speed of industry adaptation. I work in multitasking. I have organizational skills, managerial skills. I know the ethics of telephone conversations, the technique of personal sales. Experience in business negotiations and correspondence.

Personal qualities:

Honest, responsible, proactive, executive, disciplined, demanding. Empathic and charming. Self-learning. Active life position and a high level of self-motivation. I am systematically engaged in professional self-education in the field of management. I devote time to personal self-development and reading useful books... There are no bad habits.

Favorite Business Quotes:

---

"A qualified and efficient employee rarely agrees to remain at his level of competency. "He will try to do everything in order to reach a level at which he will be completely ineffective." Peter's Law.

---

Hobbies and interests:

Windsurfing, practical psychology.
Perhaps enough for today. Subscribe to the blog and see you soon on the air!