Hello again, friends! I'm Chris from hospitable Dahab. Today I want to close the question, which is often addressed to me: why are you like that? (we will not specify, "good" or "bad" 🙂)
A head of cabbage, but a frying pan! - I usually want to answer and laugh. But this time I decided to answer as seriously as possible. I am "such" as my mother gave birth to me, then - upbringing, education, communication with different people ... Much can be listed, but I know for sure that fully helped to form the intellect (which, in my opinion, is still completely absent 🙂), to open up my personality (which is much more important than intelligence) are books.
Unfortunately, I didn't keep a reader's diary. However, you don't need the entire volume - the most interesting authors and names are still deposited in the mind. So I will allow myself to advise which books to read for personal self-development and what is relevant - for business, study, individual improvement and just in life. On the most direct "Wow" - I give links! The main thing, when reading, always remember:
You do not take from the book what enriches you - it is the book that extracts from you that which ultimately changes your life. They help you see what is already inside you.

Robin Sharma "The Monk Who Sold His Ferrari"
Books on Management Psychology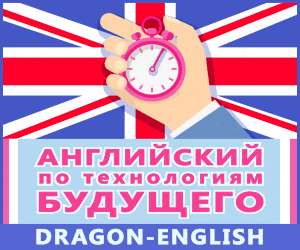 For me, a good manager and at the forefront of the business feels great, and in the campaign he will not be lost, and it will be easier to cope with everyday problems. He understands the psychological nuances, understands what moves people, what strings and when to pull in order to achieve a result. The ability to clearly formulate thoughts and correctly delivered speech is also important.
Everything that is written here is worth reading: practical recommendations work not only within the framework of companies, but - I'm sure - will be useful to everyone, because I have them in action 🙂
Jim Collins "From good to great"
Jim Collins, Jerry Porras "Built forever"
Eliya Goldratt "Goal. process of continuous improvement "
Konosuke Matsushita Business Mission
Peter Drucker Encyclopedia of Management
Svetlana Ivanova "The art of staff recruitment. How to evaluate a person in an hour "
Nikolay Mrochkovsky, Alexey Tolkachev "Extreme time management"
Radislav Gandapas "The Kama Sutra for the Orator"
Peter Senge "Fifth Discipline. The art and practice of a self-learning organization "
Here I would also rank my favorite novel - Ayn Rand Atlas Shrugged.
Literature that influenced my perception of the world
Richard Brody Mental Viruses
Daniel Goleman "Emotional Intelligence"
Anatoly Nekrasov "Egregors"
Vadim Zeland "Transerfing reality"
Napoleon Hill "Think and Grow Rich"
Robin Sharma "The Monk Who Sold His Ferrari"
Robin Sharma "Super Life!"
Robin Sharma "Who will cry when you die?"
Alice Miller "The Drama of the Gifted Child"
Chinmoy Sri "Mind-Confusion and Heart-Enlightenment"
Osho "On freedom. The path of white clouds "
Osho "Proximity"
Robert Kiyosaki's Cash Flow
Dan Waldschmidt "Be the best version of yourself" - you can get it for free from me by leaving your comment on any of the pages of the blog!
Other literature
Vera Birkenbil "Language of intonation, facial expressions and gestures"
Eric Byrne "Games People Play"
Spencer Johnson "Who Stole My Cheese?"
Natalia Grace "Laws of Grace"
Natalya Grace "Work, money and love"
Debra Kondren "You are a woman walking toward a goal"
Klaus Joel "A Life Full of Love"
John Gray "Men from Mars, Women from Venus"
Here is a list of books "responsible" for my development, teaching me to express my thoughts. Now I rarely open such literature, unless it will be highly specialized. At the moment, everything related to Internet marketing technologies is a priority, publications that support a fighting spirit (I conventionally call them "spiritual") and children's fairy tales in English - for more, alas, is not yet capable of 🙂.
Where to find?
To make it easier to navigate, I give a link to the online store www.litres.ru. There is plenty to choose from here, detailed headings - you won't get confused. It is useful to look at annotations and reviews so that you do not waste money and do not strain in vain. As with other resources, you can buy a printed version of the publication. At this stage of my life, I prefer electronic paid versions, which is not unimportant, versions.
Why an e-book?
Unfortunately, my lifestyle does not allow me to have a full-fledged library, although, on occasion, of course, I prefer the paper version for reading, where I can highlight the most relevant moments for me with a pencil, marker or pen. But in my reality I have to find other solutions - modern gadgets (which at a nice price you can choose here) - now all the necessary literature is always at hand in any quantity. It is especially important for me that I use it, even lying on the beach. It is so great when you can give food to the mind after active studies, recharge with wisdom, and gain new knowledge.
How to read from the screen?
And a few words about how to train your brain to maintain vision. In order not to "break" your eyes, fully expand the text and set a comfortable contrast. And it depends on the lighting of the place: you must admit, there is a difference where to use the device - in the dark metro or on the sunny coast.
The mobile device must be kept at a distance of 35 - 40 cm from the face and at an angle. Make a habit every half hour that you must tear yourself away from the screen and watch for 20 seconds at an object from a distance of 5 m. This simple exercise helps to switch attention and blink, that is, to avoid feelings of dryness and burning in the eyes.
And now I say goodbye. Useful and enjoyable reading!